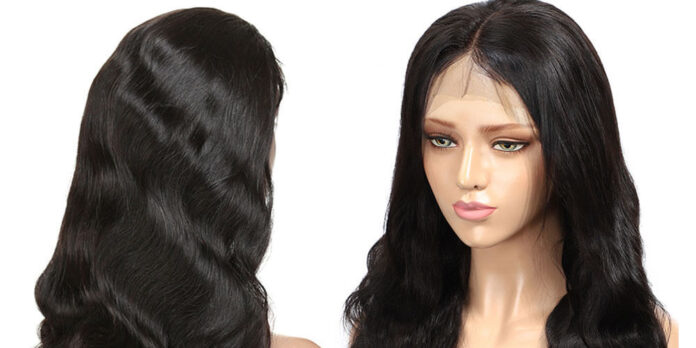 Wigs are often worn to hide the flaws with hair like hair loss, patches, or other conditions. However, some people wear it to enhance their beauty and to give them a new look. That's why different types and textures of wigs are suited for every need and requirement. The theme of this blog revolves around the features and styles of lace frontal wigs.
About Lace Front Wigs
The idea of lace frontal wigs came up to make the wigs look more realistic on the human head. Naturally, people have small hair strands coming out on their forehead and the aim is to replicate it. This is quite an ideal aspect for people with a condition or disease to restore their confidence. Moreover, among all the different human hair wigs, the lace front stands out because of its affordability and ease of styling.
These wigs have meshed under a net made in a factory, however, every other aspect is entirely human hair.
Applications
Human lace front wigs, including those baby hair stands, are helpful in covering every type of hair loss, poor hairline, baldness, or other problems. The most exciting aspect of it is that it gives full coverage, enhancing the natural hairline, giving an illusion of naturally grown hair. It won't be recognized until you say it out loud.
What are the Best Lace Front Wigs Styles
Following are some of the most popular styles that go with the frontal lace wigs:
Delicate Curly
Curly hair looks the best with every skin complexion and every hair color. However, it's difficult to find a naturally curly human hair wig. Soft and smooth yet stiff curls reflect the style going viral on trends online. Regardless of the type of curled wig, either short or long lace front, it's guaranteed to bring out your internal charm and exaggerate every aspect of it.
Blunt Cut Bob
Blunt-cut bobs never go out of style and are the most running hairstyle since the early 90s. The human hair wig industry is the fastest seller among most hair products. It is quite effective for people with busy schedules as it's elementary to style. Aside from a basic hairdo, many different types of style can be achieved, including bangs, layered, and colored. Razor cut works too but not all the time.
Aesthetic Wavy
One of the most natural-looking wigs is a wavy lace frontal. These naturally gained wavy hair strands give the complete balance between straight and curls, forming a cluster of beautiful looks. It will remain a go-to look for people from formal meetings to weddings on every occasion. Whether you go with deep wave or light ones, they adore your persona to a great extent.
Charming Straight
Most people lean towards straight hair when choosing between curls or straight. It is because of its impact on facial features, giving it an extra lift. Due to frontal lace wigs, the hairstyles with straight hair will shine more without any additional heating tools or chemicals. It's very simple to maintain and quite affordable.